<< Back
PMI CroatiaJuly 26 2023 at 04:00AM
Mirko Novosel (1938 – 2023)
Mirko Novosel (1938 – 2023)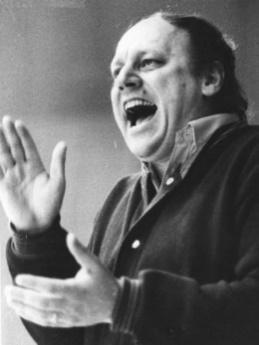 The coach who was responsible not only for basketball clubs but also for the whole of Croatia, which became recognizable in the world due to his efforts, has left us.
Mirko Novosel, legendary Croatian coach, and member of the Basketball Hall of Fame, has left us.
Few will remember that Mirko was also a key-note lecturer at the PMI Forum 
2010.
I remember how, with fear, I tried to arrange his appearance at the PMI Forum by phone. Mirko accepted the invitation to perform as a keynote speaker at the PMI Forum in the first second, it was only necessary to agree on the technical details. He asked me to explain in detail what kind of conference it was, he was interested in me telling him as much as possible about the PMI association. In the end, Mirko himself proposed the content of his presentation, as answers to the following 3 questions:

How to get to the top of Europe and the world with ten times less budget than the opponent? What decided that Zagreb won the Universiade?
How did we get silver in Barcelona in 1992? Why did Mirko never lose to the former Soviet Union national team (ratio - 11:0)?
Why did the project of creating the top Cibona in the eighties take 10 years?
In addition to the answers to the above questions, Mirko also told us a whole series of interesting things and anecdotes related to the project of organizing the Universiade in Zagreb, the performances of Cibona and the basketball team at major sports competitions.
If you haven't seen Mirko live at the PMI Forum, (and even if you have), watch his presentation at https://www.youtube.com/watch?v=S-ocFHBs7Fc
Nenad Bestvina
Head of PMI Osijek